PVC Laminated Fabric is an incredibly strong and durable material that can be used to make a variety of items.
Whether you need to cover equipment or build a tent, this material is a great choice. It is waterproof and does not fray, tear, or rip like its counterparts.
It is also very affordable, making it a great option for large projects. This is why it's so popular amongst architects, contractors, and other professionals.
This is a type of coated fabric that is made with a base polyester scrim that has been covered with a layer of plastisol or another form of PVC coating. Often the PVC coating is bonded to the scrim with a special adhesive to increase the bond and strengthen the finished product.
The resulting product is then passed through a machine that uses extreme pressure and heat to fuse the layers together. This process creates a solid material that is then rolled over rollers to achieve the desired finished appearance.
There are several types of laminated fabric, including vinyl film and woven polyester. This is a common laminated fabric that is used in many different types of products, including tents, pool covers, boat covers, and athletic mats.
Some of these materials can be welded together with radio frequency welding, which allows the seams to be sealed in order to maximize the durability and longevity of the product. This is especially useful for products that are exposed to moisture and mild chemicals.
Another way of producing this material is by fusing a PVC coating on the top and bottom of a base polyester fabric. This is a less expensive alternative than the molten plastisol coating process and requires no adhesive.
This method is a lot more labor intensive, but it can produce a much more durable product. Depending on the thickness of the raw PVC film that is placed on each side of the scrim, the resulting fabric can be very tough under UV light and abrasion conditions.
A variety of colors, sizes, and styles are available for this type of fabric. Some are more flexible than others, so it's important to check the specifics of the product before ordering.
It can be ordered in a wide range of thicknesses and custom colors are available upon request. It is also resistant to water and mild chemicals, making it an ideal product for many types of applications.
The coronavirus crisis has created a slowdown in the market, but manufacturers are taking steps to keep their supply chains stable in order to avoid losing money. This includes focusing on mission-critical industries such as transportation and construction to ensure they are not affected by the pandemic.
As a result, the global market for PVC coated fabrics is expected to register a modest CAGR of 4% over the next five years. However, this growth is likely to be hampered by the high costs associated with manufacturing PVC fabrics, as well as the growing environmental concerns surrounding these products.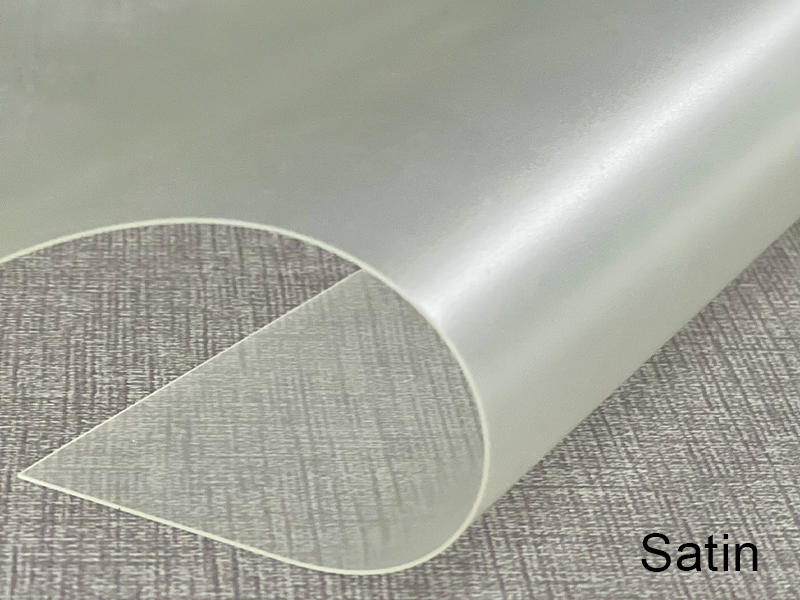 PVC Wear Layer (Super White,Low-Shrink,Normal Specification)
PVC wear-resistant layer is one of the raw materials used to make PVC Floor,SPC and LVT . It is mainly used as the surface layer of PVC floor. 
It has the functions of wear-resistant and scratch-resistant. The wear-resistant layer of MSD also has the functions of antibacterial, mildew, and UV resistance. It can meet the requirements of environmental protection standards at all levels.