Drop stitch fabric, also known as inflatable fabric, has been making waves in various industries for its versatility and durability. From water sports equipment to medical air mattresses, this unique material is gaining popularity for its ability to provide strength, flexibility, and comfort.
One industry that is currently benefiting from the use of drop stitch fabric is the marine industry. Boat builders and manufacturers have been incorporating this material into their designs for inflatable boats, kayaks, and paddleboards. The fabric's ability to hold air pressure and maintain shape allows for a sturdy and reliable watercraft that can be easily transported and stored when not in use.
Another industry that is seeing an increase in the use of drop stitch fabric is the fitness industry. Exercise equipment such as inflatable yoga mats, balance boards, and exercise balls are being made with this material. The fabric's ability to provide a stable surface for workouts, while also being lightweight and easy to store, makes it a popular choice for fitness enthusiasts.
The medical industry is also benefiting from the use of drop-stitch fabric
. Air mattresses made with this material are being used in hospitals and care facilities to prevent bedsores and promote healing. The mattresses are designed to distribute pressure evenly, providing comfort and support for patients who are bedridden for extended periods.
The automotive industry is also beginning to incorporate drop-stitch fabric into its designs. The fabric's lightweight and durable properties make it a viable option for car seats and interior upholstery. Additionally, it can be molded into different shapes, allowing for a customized design that meets specific needs.
As the popularity of drop stitch fabric grows, manufacturers are constantly exploring new ways to incorporate it into different products. One recent development has been the use of drop-stitch fabric in the construction of modular housing. The fabric's strength and flexibility make it a viable option for creating lightweight and portable housing units that can be easily assembled and disassembled.
Overall, drop stitch fabric is proving to be a game-changer in many industries. Its versatility, durability, and lightweight nature make it an attractive option for manufacturers looking to create innovative products. As technology continues to evolve, we can expect to see even more exciting applications for this unique material in the years to come.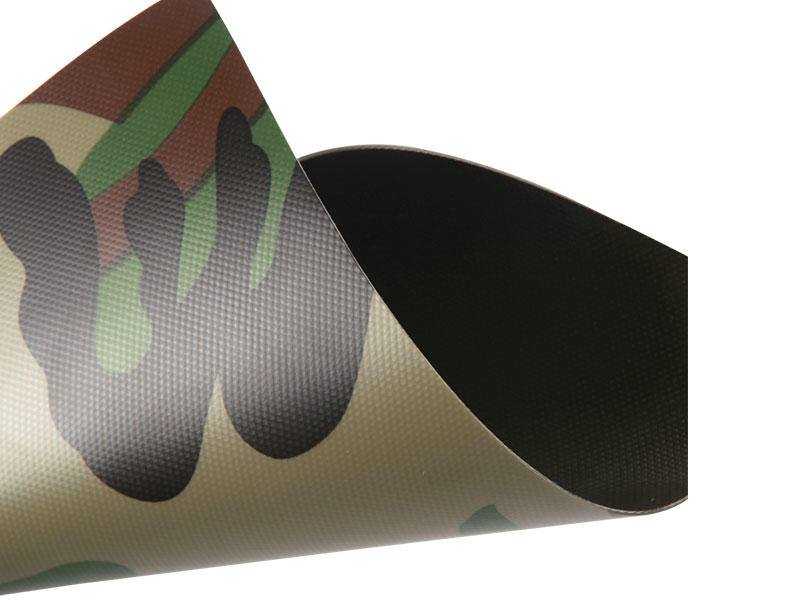 0.52 mm 650GSM 1000D23X23 Camouflage Airtight PVC Inflatable Boat Fabric
650GSM 1000D23X23 is the most economic type among all types of PVC inflatable boat fabric. It's of the basic physical property to produce an inflatable boat. You can also use it to replace somewhere on an 850GSM or 1100GSM inflatable boat to save cost.