The
PVC Super Clear Film
industry faces the dual challenge of maintaining product quality and versatility while addressing environmental concerns related to PVC usage and recyclability. As a factory, manufacturer, supplier, or company producing PVC Super Clear Film, several strategies, and innovations can be employed to meet these challenges effectively.
1. Stringent Quality Control Measures:
To ensure product quality, the PVC Super Clear Film industry implements stringent quality control measures at every stage of the manufacturing process. From raw material selection to processing, cutting, and packaging, comprehensive quality checks are conducted to verify film clarity, thickness, flexibility, and overall performance. By adhering to strict quality standards, manufacturers can offer consistent and reliable products that meet the diverse needs of their customers.
2. Customization for Diverse Applications:
PVC Super Clear Film finds applications in various industries, including packaging, upholstery, stationery, and consumer electronics. To cater to these diverse applications, manufacturers offer a range of film thicknesses, widths, and surface finishes. Customization options allow customers to choose the most suitable film for their specific requirements, ensuring optimal performance and cost-effectiveness.
3. Research and Development for Sustainable Alternatives:
As environmental concerns about PVC usage grow, the PVC Super Clear Film industry invests in research and development to explore sustainable alternatives. These efforts focus on finding PVC substitutes that offer similar clarity, flexibility, and performance while being more environmentally friendly and recyclable. Biodegradable or compostable materials and bio-based plastics are among the potential alternatives being investigated.
4. Recycling Initiatives:
To address concerns about PVC waste and recyclability, manufacturers actively participate in recycling initiatives. They collaborate with recycling facilities and advocate for the responsible disposal and recycling of PVC Super Clear Film. By supporting recycling efforts, the industry aims to reduce its environmental footprint and contribute to a circular economy where PVC waste is reused to create new products.
5. Environmental Certifications:
PVC Super Clear Film manufacturers seek environmental certifications that endorse their commitment to sustainability. Certifications such as ISO 14001 (Environmental Management System) and certifications from relevant eco-labeling organizations demonstrate the industry's efforts to minimize its environmental impact. Displaying these certifications enhances the industry's credibility and reassures environmentally conscious customers about the product's eco-friendliness.
6. Product Innovation for Sustainable Performance:
To improve sustainability, the PVC Super Clear Film industry continuously innovates with new materials and production techniques. For instance, manufacturers may introduce films with reduced PVC content, incorporating other eco-friendly materials to enhance performance while minimizing environmental impact. Innovations that focus on enhancing product durability and extending product lifespan can also contribute to sustainability by reducing the need for frequent replacements.
7. Consumer Education:
Consumer education plays a vital role in addressing environmental concerns. The PVC Super Clear Film industry undertakes initiatives to educate consumers about the recyclability of PVC and proper disposal methods. By raising awareness and providing guidance on responsible product usage and recycling, manufacturers encourage customers to participate in sustainable practices.
As a factory, manufacturer, supplier, or company producing PVC Super Clear Film, addressing environmental concerns and ensuring product quality are essential priorities. Implementing stringent quality control measures, customizing products for diverse applications, researching sustainable alternatives, supporting recycling initiatives, seeking environmental certifications, promoting product innovations, and engaging in consumer education are key strategies to achieve these goals. By taking these proactive steps, the PVC Super Clear Film industry can strike a balance between providing high-quality products for various applications while contributing to environmental sustainability and meeting the demands of eco-conscious consumers.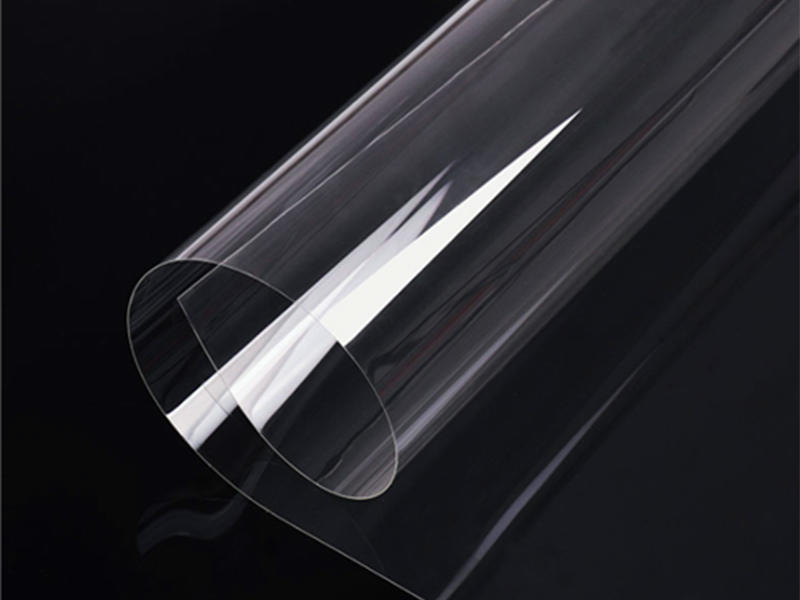 Pvc Super Clear Film (Transparent ,Colorful)