The Benefits of PVC Outdoor Fabric
PVC Outdoor Fabric
is a type of polyvinyl chloride (PVC) fabric that has been designed with the purpose of being waterproof, resistant to UV rays and other weather elements, mildew-resistant, and easy to clean. This material is commonly used in the manufacture of tarpaulins, covers, and other outdoor structures because it offers an optimal combination of these characteristics.
The PVC coating on the polyester fabric creates a barrier that prevents water from penetrating the material and reaching the inner layers, which in turn makes it waterproof. This feature is what makes it ideal for use in wet environments such as when a tent or cover is needed to protect against heavy rain or snow. Additionally, the material is resistant to mildew and mold growth, which further prolongs its lifespan.
This material is also able to provide an ideal amount of support and structure, as it can be molded into the shape required to create a particular product or structure. This can be a major benefit for those who require a specific design for their application, as it can reduce the time and expense of creating a custom-made solution.
Additionally, this fabric is a highly cost-effective option for those who need a durable and long-lasting solution. This is because the PVC coating extends the lifespan of the polyester core yarn by adding an extra layer of protection. Additionally, the PVC layer on the surface of the fabric also resists abrasion and damage, which further reduces the need for replacement or repair.
PVC is a synthetic polymer that has a wide range of uses. It is available in both rigid and flexible forms, and its versatility has led to it being widely employed in a variety of applications. Some of the most common usages include making tarpaulins and covers, as well as designing architectural membranes.
These types of structures are used in the transportation and storage industries for covering vehicles, boats, equipment, and other materials. The PVC coating on the fabric provides a water-resistant barrier that prevents moisture from damaging the contents inside, as well as protecting them from external environmental conditions.
Another key benefit of this type of fabric is its fire-retardant properties, which enhance safety and security in the workplace. This can be particularly important in chemical industry settings, where hazardous substances may need to be stored or transported outside. In addition, this material is non-conductive, which further contributes to worker safety by reducing the risk of electrical accidents. Moreover, this material is lightweight and modular, making it easy to resize and move as required for changing circumstances. This flexibility means it can be quickly disassembled and reassembled on a different site or transported to a new location by flatbed truck. The material is also recyclable, ensuring it is an environmentally friendly choice.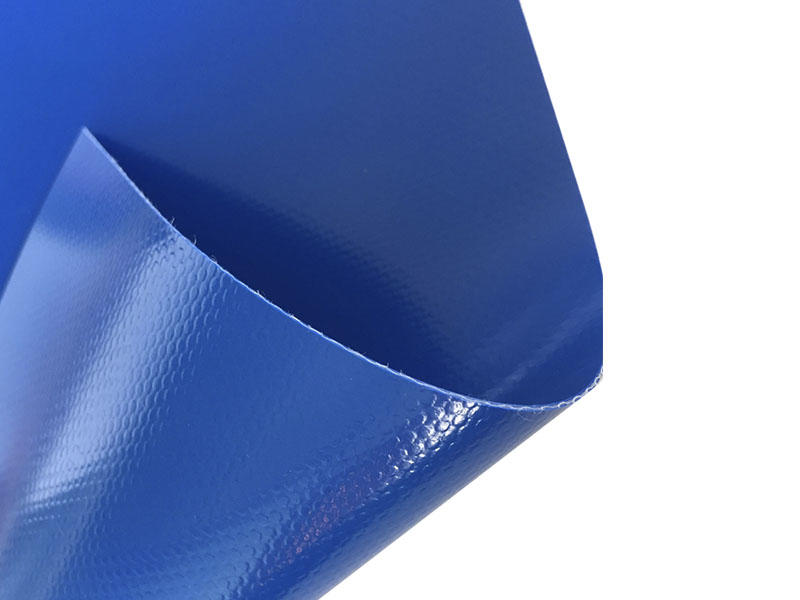 900GSM 1000D 30X30 Truck Side Curtain PVC Coated Polyester Fabric