Choosing PVC Tent Fabric
PVC Tent Fabric is a versatile and durable material that can be used to create a wide range of tents.
Made from a variety of materials, such as cotton, polyester, vinyl, and polyvinyl chloride (PVC), this fabric is durable, waterproof, and resistant to mold and mildew.
When choosing a fabric, it's important to think about the event you are planning and how often you will use your tent. This will help you determine which type of material is best for your needs.
If you are planning an event where you will be using a tent for a long period of time, then it is recommended to choose a tent that is made from a durable fabric. This is because the more frequently you use a tent, the more likely it will be to get damaged.
Ripstop PVC is a heavy-duty material that can be used to make a party tent that will stand up to a lot of use. This fabric uses a cross-hatch weave and is coated with PVC, which makes it one of the toughest fabrics available on the market.
You can choose from a large selection of colors and patterns when purchasing this durable, heavy-duty tent fabric. This fabric is resistant to mold and mildew, so it can be used outside in any climate.
It also has a waterproof coating, which means it will be able to handle any type of weather conditions. This makes it the ideal choice for any outdoor event that will involve a large number of people.
Another great advantage of this durable and waterproof material is that it is easily cleaned. You can simply lay the tent down on a drop cloth to wipe it down and then you can hose off any dust or debris that is stuck to it.
This is a popular choice among many event planners because it is easy to clean and can be used in many different types of events. It is also resistant to UV rays, which will help you keep your tent looking its best.
While there are many different types of tent fabric, the most common are made from cotton, polyester, and vinyl. Each has its own unique properties and is suited for different types of events.
A cotton is a good option for many people because it can keep you cool on warm days, but it isn't always the most durable. It also has a higher price tag, so it isn't the best option for people who are on a tight budget.
Other fabrics, such as PVC, are better choices for those who are looking to get a more durable and high-quality tent. They're more expensive, but they will be able to stand up to more use and won't be as susceptible to damage.
The most common fabric for a commercial tent is coated vinyl. It is produced by dip molding, and it offers a protective layer that is resistant to water and corrosion. Coated vinyl can be less costly than other options, but it is more durable and has greater stability compared to other fabrics.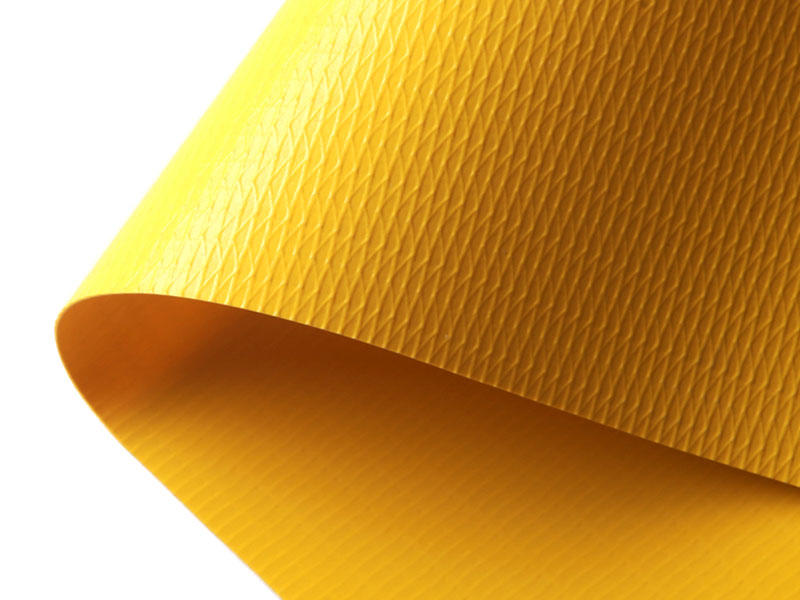 340GSM Air Duct Hose PVC Laminated Polyester Fabric
340GSM air duct hose is a very popular type among many kinds of air duct hoses. We can meet, M1,M2,B1,B2,NFPA-701 frame retardant and anti statistic. With REACH,RoHS 16P free certifications, the air duct hoses made from our material could be sold to the whole world market.