PVC flex banners
are highly customizable, which is one of their significant advantages. Here are the characteristics that make PVC flex banners a customizable choice for various advertising and signage needs:
Material Variety: PVC flex banners come in a range of material options, including different thicknesses and finishes. This variety allows you to choose the most suitable material for your specific application, whether it's for indoor or outdoor use, short-term or long-term displays, or different weather conditions.
Printability: PVC flex banners provide an excellent surface for digital printing. You can customize your banners with high-resolution graphics, vibrant colors, detailed images, and text to create eye-catching displays. The print quality remains consistent and sharp even on large banners.
Size and Shape: PVC flex banners can be easily cut and shaped to meet your size and shape requirements. This flexibility allows you to create banners of various dimensions, including standard sizes or custom sizes tailored to your needs.
Colors and Design: You have full control over the colors and design of your PVC flex banners. Whether you need a single-color design or a complex, multi-color layout, you can achieve the desired look and branding for your project.
Finishing Options: PVC flex banners can be customized with various finishing options, such as grommets, hems, pole pockets, or welded seams. These finishing touches make installation and mounting easier and allow for different hanging or display methods.
Graphics and Branding: PVC flex banners are ideal for showcasing your branding, logos, and promotional messages. You can create banners that align with your brand identity and marketing objectives.
Double-Sided Printing: Some PVC flex banner materials are suitable for double-sided printing. This feature allows you to maximize visibility from both sides of the banner, making it a versatile choice for various applications.
Transparency and Opacity: Depending on your design preferences and the message you want to convey, you can choose PVC flex banner materials with varying levels of transparency or opacity. Some banners are designed to allow backlighting, creating striking illuminated displays.
Custom Shapes and Cutouts: If you have specific design elements that require custom shapes or cutouts, PVC flex banners can be precisely cut to accommodate these features.
Personalization: PVC flex banners are ideal for personalized messages or event-specific promotions. You can create banners for special occasions, sales events, festivals, or celebrations with customized content.
Adhesive Options: For certain applications, PVC flex banners can be equipped with adhesive backing, making them suitable for temporary wall graphics, window displays, or vehicle wraps.
These characteristics collectively make PVC flex banners a highly customizable and versatile choice for advertising and promotional purposes, allowing you to tailor your banners to meet your unique design and branding requirements.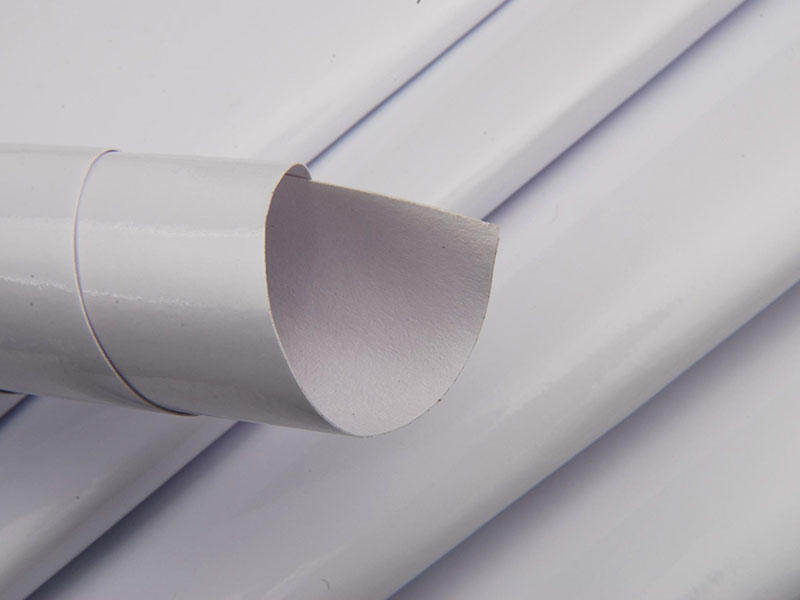 Self Adhesive Vinyl 140gsm