PVC floor films
, like many PVC-based products, have raised environmental concerns due to their production process and potential for environmental impact. However, there are environmentally friendly options available that aim to mitigate these concerns. Here are the characteristics of PVC floor films with environmentally friendly features:
Recycled Materials: Some PVC floor films are manufactured using recycled PVC materials. This reduces the demand for new raw materials and minimizes waste.
Low VOC Emissions: Volatile organic compounds (VOCs) are chemicals that can be emitted from certain products and contribute to indoor air pollution. Environmentally friendly PVC floor films are designed to have low VOC emissions, which can improve indoor air quality and reduce the impact on human health.
Phthalate-Free: Traditional PVC products may contain phthalates, which are plasticizers used to improve flexibility and durability. Phthalates have raised health and environmental concerns. Eco-friendly PVC floor films are often formulated without the use of phthalates, making them safer for both people and the environment.
Recycling Programs: Some manufacturers offer recycling programs for PVC products, including PVC floor films. This allows for the proper disposal and recycling of old or used floor films, reducing the amount of PVC waste in landfills.
Certifications: Look for certifications from environmental organizations or regulatory bodies that indicate a product's eco-friendliness. For example, products that meet specific environmental standards or have certifications like GREENGUARD or FloorScore are considered more environmentally friendly options.
Sustainable Sourcing: Manufacturers committed to sustainability may source PVC materials responsibly, ensuring that they come from suppliers with sustainable practices, such as responsibly managed forests.
Energy-Efficient Production: Environmentally friendly PVC floor films may be produced using energy-efficient processes that reduce overall energy consumption and greenhouse gas emissions.
Longevity and Durability: PVC floor films are known for their durability, and environmentally friendly options are no exception. A longer lifespan means less frequent replacement, which can reduce overall environmental impact.
Ease of Removal: Some PVC floor films are designed for easy removal without leaving behind adhesive residue. This feature can make it easier to replace the flooring without causing damage to the subfloor, reducing waste.
Waste Reduction: Environmentally friendly PVC floor films may be produced with a focus on reducing waste during the manufacturing process. This includes optimizing material usage and minimizing production waste.
It's important to note that while environmentally friendly PVC floor films aim to reduce their environmental impact, no PVC product is entirely without environmental concerns. When choosing an eco-friendly PVC floor film, consider the specific characteristics and certifications that align with your sustainability goals. Additionally, proper disposal and recycling of PVC materials at the end of their life cycle are crucial steps in minimizing their environmental footprint.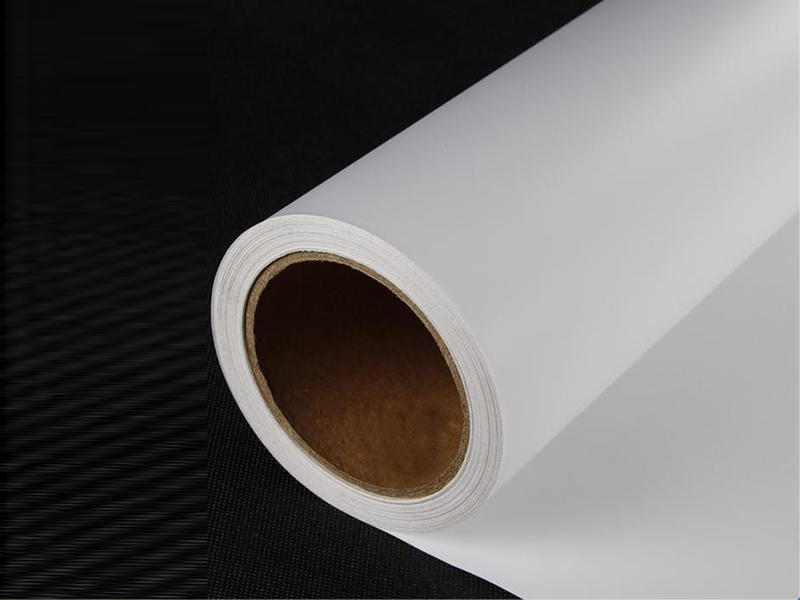 PVC Rigid Printable Film