PVC (Polyvinyl Chloride) has some insulating properties that can be beneficial in interior decoration, particularly when it comes to improving the energy efficiency and comfort of a space. These insulating properties are primarily related to thermal and acoustic insulation. Let's explore these features in detail:
Thermal Insulation:
PVC has moderate thermal insulation properties, meaning it can help regulate temperature within a room to some extent. Here's how PVC contributes to thermal insulation:
Reducing Heat Transfer: PVC materials have low thermal conductivity, which means they are not excellent conductors of heat. This property helps in reducing heat transfer through walls, ceilings, and floors where PVC is used. As a result, it can help maintain a more comfortable indoor temperature, reducing the need for excessive heating or cooling.
Preventing Cold Bridging: In cold climates, PVC materials can help prevent cold bridging. Cold bridging occurs when heat escapes through building elements that have poor insulation, such as metal or poorly insulated wood. PVC can act as a thermal barrier, reducing the likelihood of cold spots and heat loss.
Energy Efficiency: By contributing to thermal insulation, PVC can improve the energy efficiency of a building. It helps keep the indoor temperature more stable, reducing the load on heating and cooling systems and potentially lowering energy consumption.
Acoustic Insulation:
PVC also provides some degree of acoustic insulation, which is essential for creating a quieter and more comfortable interior environment:
Sound Absorption: Certain PVC products, such as wall panels or ceiling tiles, can be designed with acoustic properties that absorb sound rather than reflecting it. This can help reduce noise within a room and improve acoustics, making it more suitable for spaces like offices, theaters, or classrooms.
Sound Dampening: PVC materials can help dampen sound transmission between rooms. When used as wall coverings or partitions, PVC can reduce the transmission of noise, enhancing privacy and comfort in various indoor settings.
Impact Noise Reduction: In flooring applications, PVC can help reduce impact noise, such as footsteps and moving furniture. This is especially valuable in residential and commercial spaces where noise from neighboring rooms or floors can be a concern.
While PVC offers some insulation benefits, it's important to note that its insulating properties are not as high as dedicated insulation materials like fiberglass or foam boards. Therefore, for significant thermal insulation needs, additional insulation measures may be necessary.
Overall, PVC's insulating properties contribute to its versatility in interior decoration by providing some level of thermal and acoustic comfort. However, the extent of these insulation benefits depends on factors such as the thickness and design of the PVC products used and the specific requirements of the space being decorated.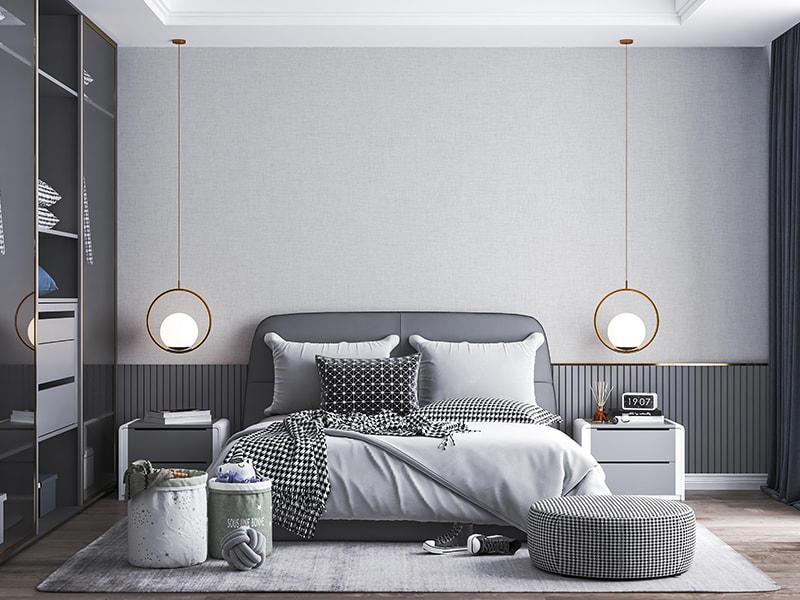 PVC Interior Decoration