5 Types of Outdoor Fabric
Waterproof Fabric
If you're looking for an outdoor fabric that will protect your furniture from the elements, look no further than PVC waterproof fabric.
It's durable, easy to clean, and a great choice for creating stylish furniture pieces like patio furniture sets, wicker chairs, chaise lounges, and outdoor benches.
Vinyl Coated Synthetic Fiber Mesh
Also called PVC mesh or singable fabrics, these outdoor upholstery materials are made of a combination of synthetics like vinyl-coated polyester or acrylic yarns, as well as olefin and PVC. They're a durable, easy-to-clean and colorfast fabric that doesn't promote mildew growth. They're also designed to withstand UV exposure and keep their colors for years.
Solution-Dyed Acrylics
Zhejiang MSD Group Share Co., Ltd is one of the most popular manufacturers of high-quality solution-dyed acrylic fabrics for outdoor uses. They're highly water-repellant, mold-resistant, stain and fade-resistant, and can withstand harsh cleaning chemicals. These fabric options can be found in a variety of styles and designs to match any decor.
Phifertex and Murotex
Both of these fabrics feature an innovative Microban technology that inhibits the growth of bacteria, mildew and mold to help keep your furniture looking its best for years. These antimicrobial protections are the secret to keeping your outdoor seating, cushions and awnings looking brand new.
Woven Dobby Weaves & Woven Textures
These woven textures are perfect for a variety of commercial applications including awnings, umbrellas and wall coverings. They're crafted to mimic the textures of natural materials, such as wood and wicker, and offer an eco-friendly option for your next project.
They're also available in a wide range of patterns and designs to complement any space, including modern stripes, geometric prints and beachy themes.
The best outdoor furniture fabrics are engineered to withstand a variety of weather conditions and elements, including rain, snow, wind, and sand. They're also easy to maintain and come in a wide range of color options to fit any design theme.
Olefins and olefin blends are commonly used in outdoor furniture. They're manufactured in a similar manner to polyethylene and polypropylene and are usually solution-dyed, making them durable, bleach-cleanable and resistant to stains, mildew and water damage.
However, they can weaken and become brittle with too much UV exposure, so they're not recommended for use in hotter climates or where they might be subjected to frequent contact. They can also be prone to deformation or breakage when placed under heavy weights.
Regardless of what type of fabric you choose for your outdoor furnishings, make sure it's durable enough to handle the elements and resist fading, staining, and growing mold. Check out our comprehensive guide to how to care for your outdoor upholstery and fabric pieces, and be sure to consult with a professional if you have any questions or concerns.
PVC is a manmade material that is used in many applications, including house wrap and marine covers. It's a non-toxic material that's environmentally friendly and 100% recyclable. In Europe, it is regulated by REACH legislation, which requires that compounds that can be harmful to human health aren't added to the fabric.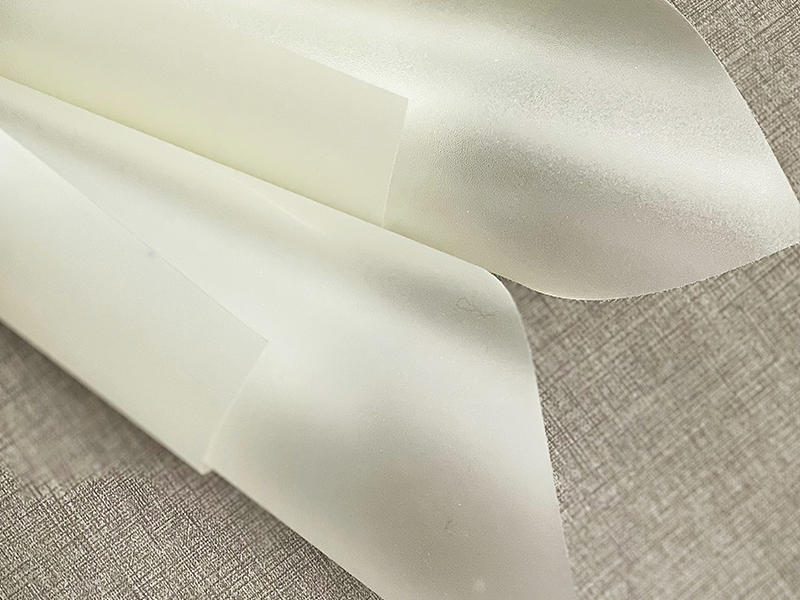 Pvc Wear Layer Super White,Low-Shrink,Normal Specification
PVC wear-resistant layer is one of the raw materials used to make PVC Floor,SPC and LVT . It is mainly used as the surface layer of PVC floor. 
It has the functions of wear-resistant and scratch-resistant. The wear-resistant layer of MSD also has the functions of antibacterial, mildew, and UV resistance. It can meet the requirements of environmental protection standards at all levels.