PVC tarpaulin is one of the most important waterproofing materials in civil construction. It is used to manufacture beams, cover auxiliary materials, and to protect buildings during construction. It also helps to avoid damage to flooring and new appliances during construction by protecting against abrasions and other joint problems that may occur during the heavy lifting, hauling, and power tools required in a renovation project.
The raw material for pvc tarpaulin is polyester filament cloth, which is coated with double-sided polyvinyl chloride (PVC) paste resin in the dip molding process. The resulting tarpaulin is a strong, tough and durable fabric that is ideal for outdoor use.
Its durability and tensile strength make it a good choice for a variety of uses, including manufacturing beams, covering auxiliary materials, and for waterproofing buildings during civil construction. It can also be used to make a wide range of tents, banners, and inflatable products.
There are many different types of tarpaulins on the market. They all have their own unique properties that can make them an excellent fit for specific needs.
The most common type of tarpaulin is polyethylene (PE) tarpaulin, which is made from multi-mesh fabric that has been coated with a sheet of polyethylene material. This type of tarpaulin is available in various mesh and mil counts and can be used for a wide range of purposes.
In addition to its rot resistance and water repellency, this type of tarpaulin is lightweight and easy to carry around. It is also very durable and can last for years when it is treated against ultraviolet light.
This tarpaulin has a very strong and thick texture that makes it great for heavy duty applications. It is extremely resistant to mildew, cold weather, and aging. It is also very easy to clean and maintain.
It is a great choice for any application that requires a rot resistant and waterproof material, such as commercial truck covers, building roofs, and equipment shelters. It is also an ideal option for covering equipment during a disaster situation.
Some tarpaulins are made of heavy-duty ripstop polyester woven fabric. This fabric is reinforced in strength and matched with a high-density PVC film that has been coated on both sides with a sizing agent that contains glue inside the film. This is a durable, tarpaulin that can last for many years and provide substantial weather protection in all conditions.
Regardless of what kind of tarp you choose, you should make sure that it is resistant to tearing and cracking in extreme cold weather. This means that it is able to resist damage from extreme cold, snow, and rain.
The best way to determine whether a tarp is right for you is to assess your needs and budget. You will want to decide how long you intend to use the tarps and then choose the product that best fits your requirements.
Another factor to consider is how well the tarps will hold up under heavy usage, such as construction projects or storing items in warehouses or garages. You will want to find a tarp that is able to survive the rough and rugged conditions of a job site, and then be able to handle any amount of wear and tear from being used over time. This will help you save money in the long run, as you won't have to replace them as often.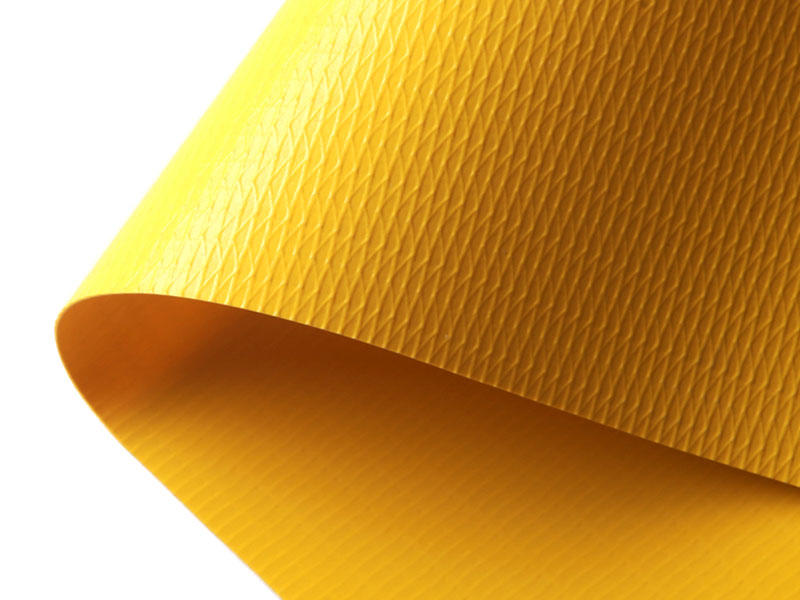 340GSM Air Duct Hose PVC Laminated Polyester Fabric
340GSM air duct hose is a very popular type among many kinds of air duct hoses. We can meet, M1,M2,B1,B2,NFPA-701 frame retardant and anti statistic. With REACH,RoHS 16P free certifications, the air duct hoses made from our material could be sold to the whole world market.