Strength and tear resistance are crucial properties of both
Tent Fabric and Tarpaulin Fabric
, but they are particularly emphasized in Tarpaulin Fabric due to their heavy-duty and protective nature. Let's explore these features in more detail for both types of fabrics:
Strength:
Tent Fabric Strength:
Tent fabrics are designed to be strong enough to withstand outdoor conditions, including wind and rain, without tearing or failing.
The strength of tent fabric is often measured in terms of its denier (D) rating, which indicates the thickness and weight of the fibers used. Higher denier ratings generally indicate greater strength.
Tent fabrics are typically made from synthetic materials like polyester or nylon, which are known for their tensile strength. These materials can support weight and tension without breaking.
Tarpaulin Fabric Strength:
Tarpaulin fabric is engineered to be exceptionally strong, as it is often used to cover and protect heavy loads, equipment, or surfaces.
Tarpaulin strength is also measured in denier, but tarp fabrics typically have much higher denier ratings than most tent fabrics, often exceeding 1,000D or more.
The higher denier rating, combined with reinforced stitching and edge reinforcements, contributes to the exceptional strength of tarpaulin fabric.
Tear Resistance:
Tent Fabric Tear Resistance:
While tent fabrics are not as heavy-duty as tarpaulin fabrics, they still offer a good level of tear resistance to withstand normal wear and tear associated with camping and outdoor activities.
Tent fabrics are often treated with coatings or technologies like ripstop (a reinforcing grid pattern) to prevent small tears from spreading and becoming more significant.
The goal is to ensure that minor accidents, like snagging the fabric on a branch or rock, do not result in catastrophic damage.
Tarpaulin Fabric Tear Resistance:
Tarpaulin fabrics excel in tear resistance and are specifically designed to withstand punctures, cuts, and abrasions.
They are typically made from rugged materials like PVC (Polyvinyl chloride) or high-density polyethylene (HDPE), which are inherently tear-resistant.
Reinforced grommets and edge bindings further enhance tear resistance by distributing stress and preventing the fabric from tearing around attachment points.
In summary, both tent fabric and tarpaulin fabric possess varying degrees of strength and tear resistance, but tarpaulin fabric is engineered to be exceptionally strong and tear-resistant due to its heavy-duty applications. Tarpaulins are specifically designed to endure rough handling, harsh weather conditions, and potential abrasions, making them an excellent choice for protecting valuable items, covering construction materials, or creating temporary shelters in challenging environments. Tent fabrics, while offering some level of strength and tear resistance, are better suited for their intended purpose of providing lightweight, breathable shelter during outdoor activities.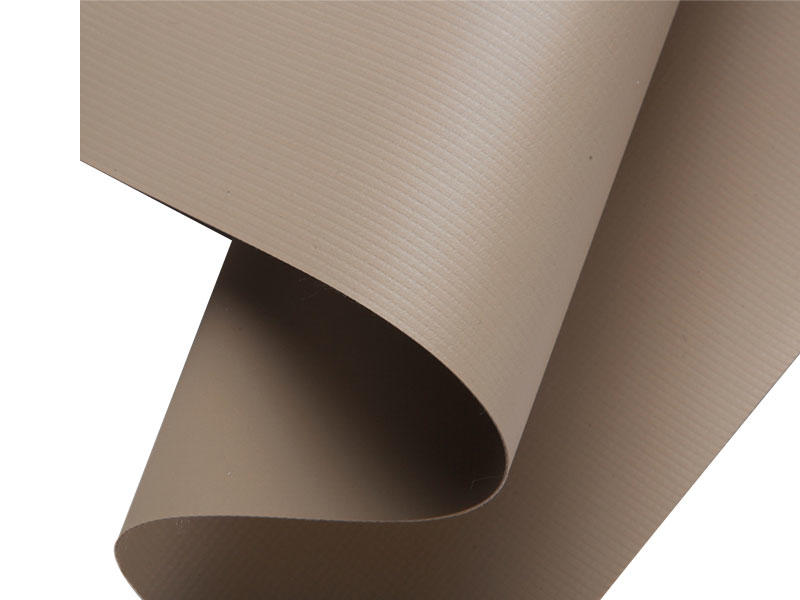 16oz 1000D 9X9 100% Block-Out Tent PVC Laminated Polyester Fabric