The material your party tent is made from will play a significant role in its long-term durability. Depending on your needs, there are several types of fabric you can choose from. However, it is important to understand that not all fabrics are created equal and the choice you make will depend on a number of factors, including your planned use of the tent, what type of event you are hosting, and how often you plan to use it.
Untreated Cotton Canvas
If you are looking for a rustic look, you may want to consider using cotton canvas for your tent. This type of fabric is thicker than the other materials, making it a great option for insulation against outside noise and weather. The downside is that it can rot and become vulnerable to the elements, so you will need to take special precautions when setting up and transporting your tent.
Coated Vinyl
The most common fabric for commercial tents is coated vinyl. It is typically made from dip molding, a process that coats the vinyl with a layer of either PVC or PE. This extra layer of protection helps the vinyl stay waterproof and more stable over time.
Although it is more expensive than other fabrics, it will protect your tent from the elements longer and can help keep you and your guests dry. In addition, it is resistant to fungus, mildew and fading, making it an excellent choice for your tent.
Ripstop PVC
This is a great option for people who are looking for a tougher, more durable material. This tent fabric uses a cross-hatch weave and a PVC coating to create a strong and resilient material that will stand up to heavy use.
It is also a popular choice for tents that will be used for multiple events over a period of time, such as wedding tents. The ripstop weave and the PVC coating ensure that everyone is protected from rain and UV rays while they are inside the tent.
Laminated Vinyl
Laminated fabrics are another popular choice for tents. They are a mixture of scrim and vinyl covered in a film of PVC, which is then fused together through heat and pressure. The result is a laminate that increases the weight, UV protection, abrasion resistance, and glossiness of the material.
While they are more expensive than coated vinyl, they can be worth the investment for many event-style tents, especially those that will see a lot of traffic and need to last a long time. They are also more resistant to abrasion than other fabrics and offer a high degree of flexibility when designing your tent.
Aside from these, there are many other tent materials to choose from. It is best to consult with a professional tent manufacturer such as Zhejiang MSD Group Share Co., Ltd when choosing the right material for your party tent. These companies can provide you with all of the information you need to make an informed decision on which fabric is best for your needs.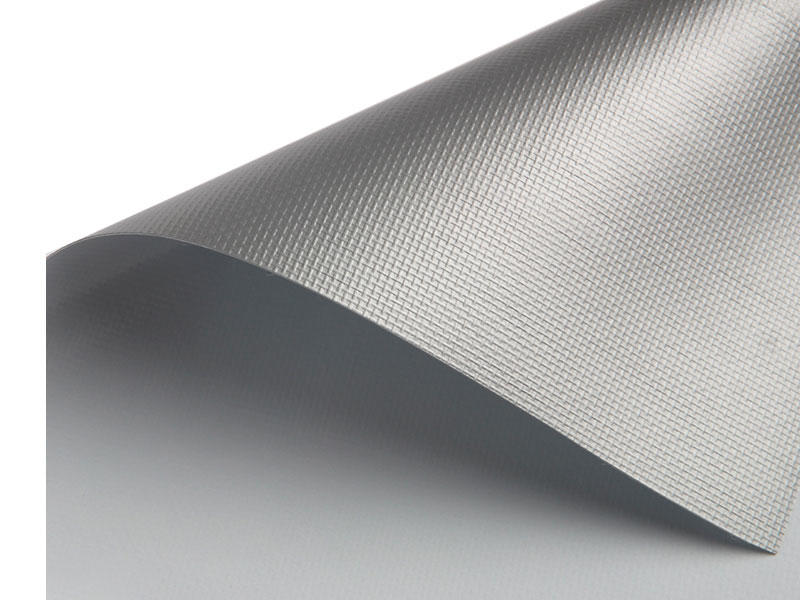 550GSM 500D 18X17 Bag PVC Laminated Fabric
550GSM 500D 18X17 is the most common type as bag fabric. Soft hand feeling and glossy back style makes this product popular among bag manufacturers.
PVC material is flame retardant (flame retardant value above 40), high chemical resistance (resistant to concentrated hydrochloric acid, 90% sulfuric acid, 60% nitric acid and 20% sodium hydroxide), mechanical strength. And the advantages of good electrical insulation. With some chemical additives, making   PVC material be of anti-UV, anti-mildew, anti-frost, anti-statistic, anti-bacterial, higher level frame retardant performance. And for health consideration, we can also make it meet RoHS, REACH, EN71-3 standards.
With PVC material advantages mentioned above, PVC fabric came into being.
100% polyester base fabric as reinforce of PVC material, making the fabric be of high performance of physical property to apply many fields in our industry and daily life.